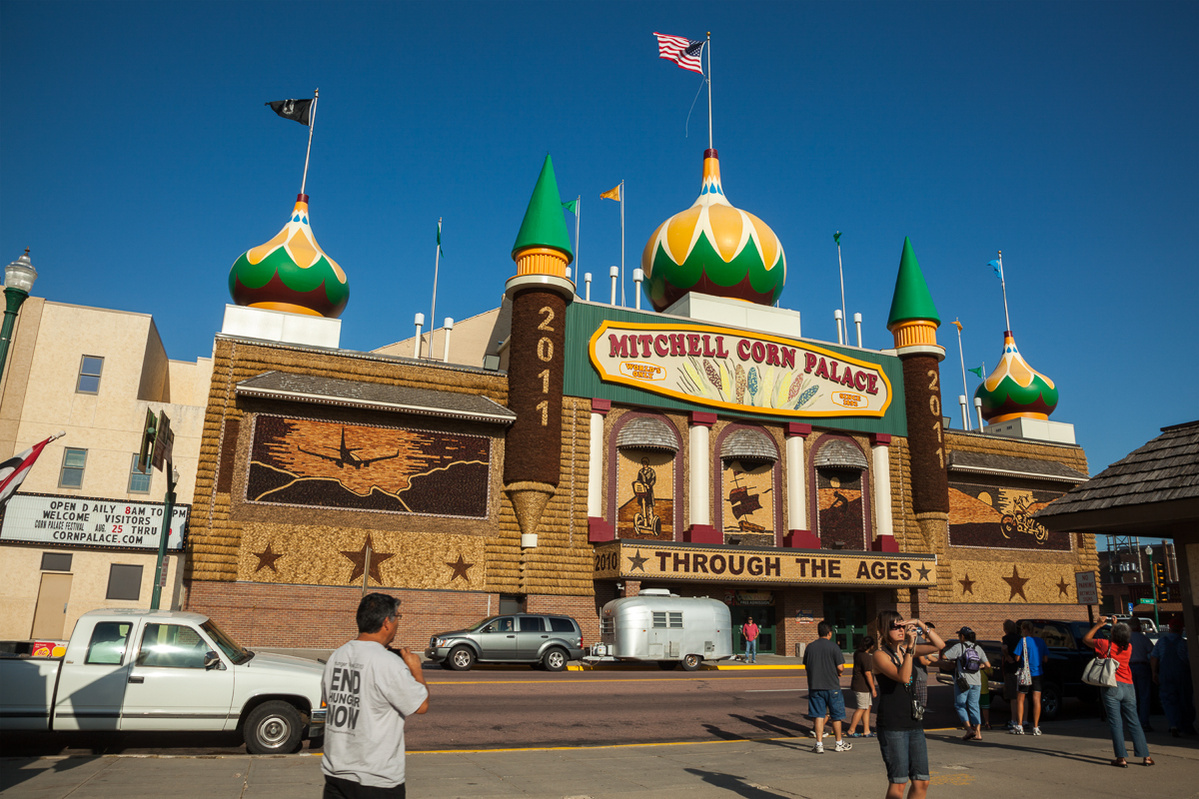 Wish You Were Here
20"x30" and 10"x15" photographs; 2009 - 2014
Wish You Were Here is a creative photographic project, depicting a 1964 aluminum travel trailer in front of iconic American landscapes from across the country. These images welcome the viewer to consider the nostalgic implications of the road trip, while depicting the apparent decline of the economies that formed around road trip culture. Other images emphasis the presence of spaces that appear to still be natural and "wild". These contrast sharply with contemporary technology-dependent life, but reflect the economic frailty in which our culture finds itself. This work represents a distinctly American form of culture, though one admittedly on the decline.

This Avion travel trailer, named Alice for the first woman to drive across the country, has traveled to 48 contiguous states between 2009-2013. I photographed Alice as the surrogate for the nuclear family of a bygone era, posed in front of the monuments, the scenic overlooks, and the kitschy roadside attractions, though the ever-present road stands with her, beckoning us to the next nostalgic turn-off.

While this work has the visual impact of beautiful photography and accessible ideas (road trips, travel trailers), the intellectual merit lies in its ability to narrate a story—something did happen (I drove to those places and made a photograph) and what might have happened (the viewer could do it too)—and speak to the cultural story of the "road trip culture" that arrived with the age of the interstate highway and the automobile. This culture is one that has declined as air travel has become more affordable, yet still maintains a romantic association with freedom, adventure, and spontaneity. This work invites viewers to "feel" those reactions, and attempts to generate nostalgia for something that may or may not really exist for the viewer, the road trip, or even the artist. This work also reveals the contradiction within those longings, as many of the businesses and towns that were formed as a result of road trip culture have fallen into decline, disrepair, or disappeared all together.